The Erlangen University Hospital optimizes processes in its Interdisciplinary Surgical ICU with Radiometer's 1st Automatic solution. 

Implementing a more automated process and scanning samples at the bedside, physicians save time, reduce patient sample mixups and improve overall patient care.

"One of our key challenges is taking care of a high number of patients with relatively little staff. At the same time, we have to ensure that no patient-sample mix-ups or other preanalytical errors occur and that staff is trained. 
In other words, that patient care is secured on a high medical level", says Dr. Med Ixchel Castellanos, Senior Physician and Head of Anesthesiology at the Interdisciplinary Surgical ICU.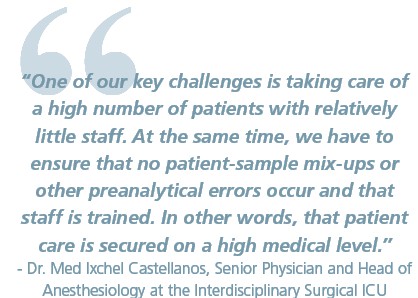 Watch the video of how the Erlangen University Hospital optimizes processes in ICU with the 1st Automatic solution.