Since starting in daycare, Alma became ill quite a lot, an otherwise common trait in the life of a toddler. But one night, she wasn't just sick anymore, she was gasping for air. Concerned, Linda took her little girl to see the doctor. Leaving the house, Alma was happy and saying goodbye to her dad on the phone, but suddenly in the middle of the journey, her lips turned blue, and she fainted.
As a former lifeguard, Linda has always trusted herself to act when stakes are high. But never had she imagined having to put her skills to use on one of her own.
Alma was admitted to intensive care and was put on a ventilator and a transcutaneous monitor while her team of caregivers continuously ran blood gas tests. It was found that Alma had a virus causing infection in her respiratory tract.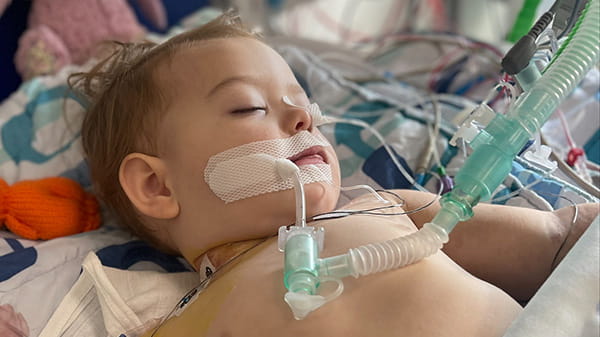 "I felt so helpless. I couldn't grasp that our lives had taken such a turn in the blink of an eye. One day, I'm at work, testing blood gas equipment in the lab. The next, I am staring at results showing my daughter's blood gas values whilst she's fighting for her life."
Over the next few weeks, the family experienced many ups and downs. After 6 days Alma's condition took a turn for the worse, and the doctors spent most of the day repeatedly clearing her lungs using saline before extracting it together with secretions.
Thankfully Alma's condition stabilized.
"Forever will I remember the first time we were allowed to change her diaper while she was still on the ventilator. Nor will I forget the relief when she woke up, and tried to take out the ventilator."
"Since the experience, I tend to worry more about Alma's health. However, when I think back, I am filled with such gratitude toward her team of caregivers. They handled a highly critical situation with such professionalism while taking time to comfort us and explain each step. And when I witnessed their use of continuous blood gas testing, it brought a whole new level of purpose to the work that we do at Radiometer."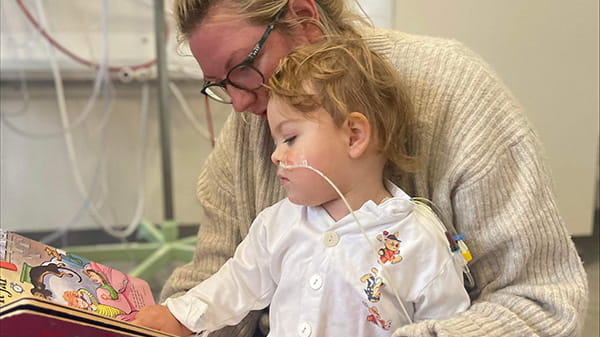 Although Alma did experience some more complications and will need further examination of her lungs, she is now back to being a curious, imaginative, and outgoing toddler who lives life to the fullest and Linda is looking forward to a warm Summer with less illness.